Greenhouse Construction Company
What do we do?
At Prospiant, being a part of the agricultural industry means that our team is striving to create a more sustainable future. We're here to provide services to a wide network of businesses whether you're a small to medium-sized business to a large commercial business that would require multiple structures from our greenhouse construction company.
Our customers can look to us for help in the following markets:
Produce – growers of fruits and vegetables located closer to the grocery retailers and restaurants they supply
Cannabis – cultivators of cannabis and extractors and refiners of cannabinoids in states and countries where medicinal or recreational use has been legalized
Commercial – growers of flowers and plants as well as educational, research and institutional organizations and retail structures businesses
Experts from Prospiant will supply you with hassle-free greenhouse construction. Our large-scale commercial greenhouse solutions offer designs, engineering, and high-quality structures/equipment systems that grant you the best experience possible.
Prospiant can help you in commercial, cannabis, and institutional greenhouse design, engineering, and manufacturing.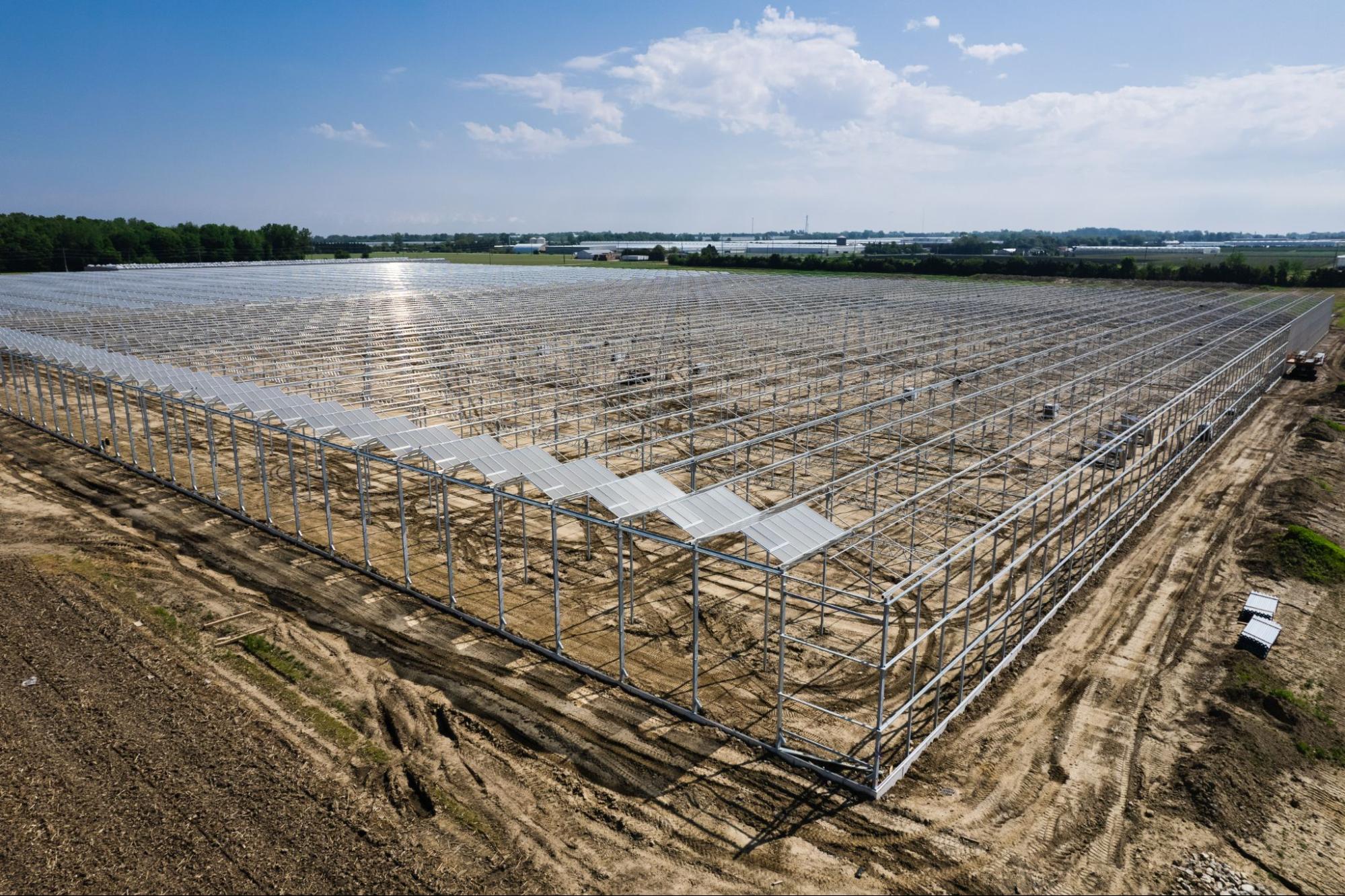 Professionalism
Although Prospiant is a new company, we have been proudly built by six of the top industry-leading brands in the country that have a combined 185 years of business success. This means we have built expertise to give our customers the services they deserve in controlled environment agriculture (CEA) technology, life sciences, and infrastructure.
We are budget-friendly and will ensure that the completion of your project is promptly on time so that you can begin your agriculture needs as soon as possible. Using Prospiant as a resource will save you money, time, and give you quality greenhouse construction that breaking ground on your own may not.
Durable Construction
Prospiant greenhouses are constructed to have translucent roof coverings for optimal sunlight to shine directly through. For greenhouses used for growing cannabis, the canopy top can have light deprivation curtains installed for use during photoperiod times. The interior of the facility can have separated grow zones with walkways for convenience.
Our greenhouse builders are experts in constructing durable greenhouse structures geared toward buyers' wants and needs as well as being compliant with weather constraints and any other limitations.
Constructing a greenhouse with Prospiant will consist of general contracting, site preparation, construction of the main external structures, roof glazing, ventilation, and light abatement. This is just a brief overview of the steps to construct a greenhouse building but there are many other details involved. For example, constructed greenhouses may involve the installation of lights, forced air heaters, or coolers for the optimal environment for the produce.
The size of your greenhouse(s) will depend on what you are using them for. Greenhouses for growing cannabis will depend on the number of plants being grown. Make sure to research any permits you may need for building a greenhouse and the size allowed on your property.